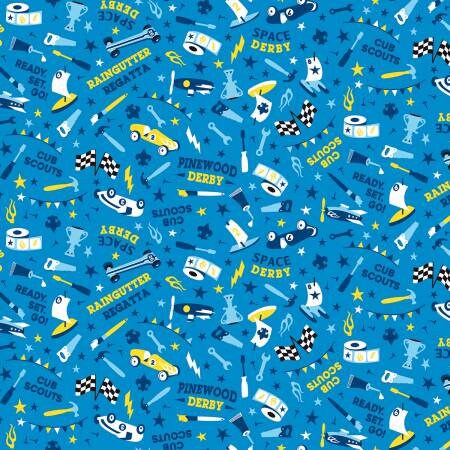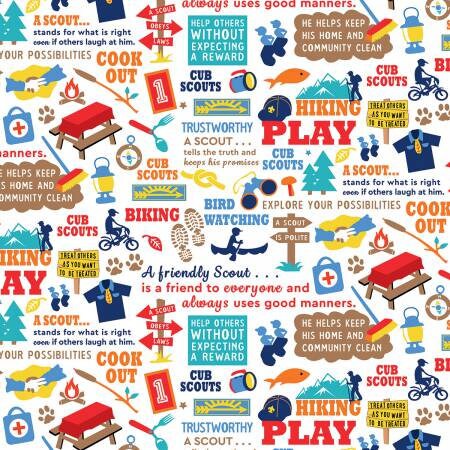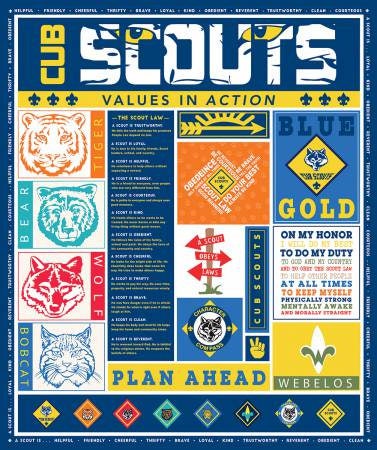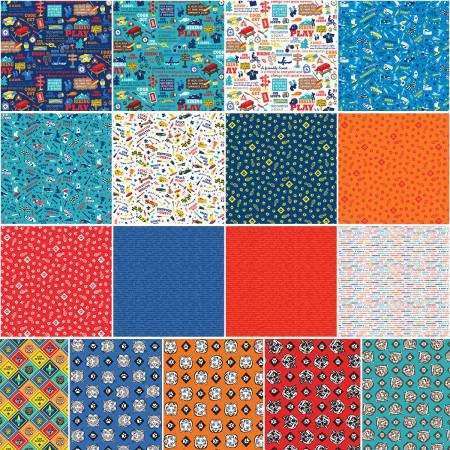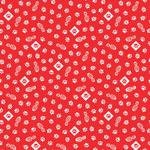 Blue overall print in blue, white, and yellow features the Cub Scout's biggest event, the Pinewood Derby. This long overdue group also includes pinewood derby, paws, and a panel with the motto, pledge, and most important cub scout info. Your cubbie will love his own quilt.

Yardage available: Scout Panel, Red Paw Prints, White Scout Print and Blue Pinewood Derby.
Charm Pack also available in 5" squares.