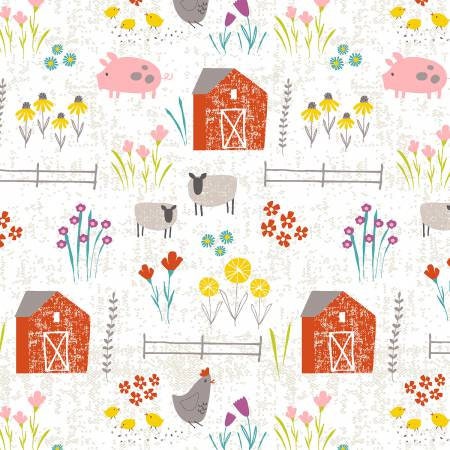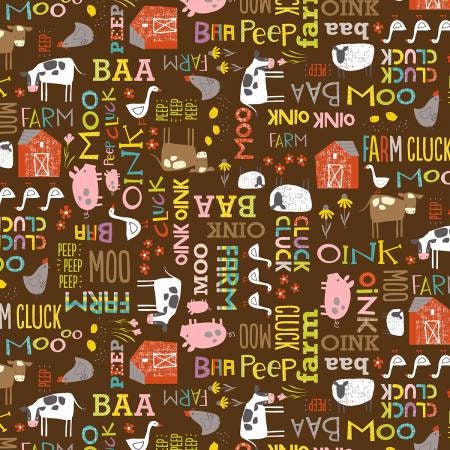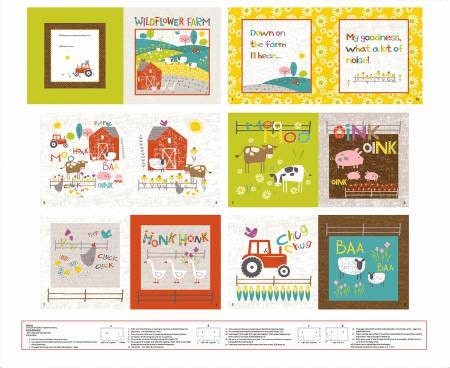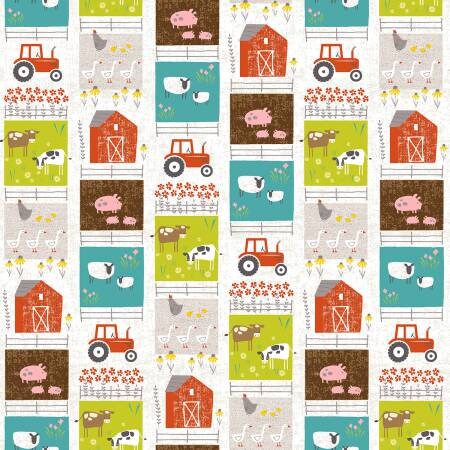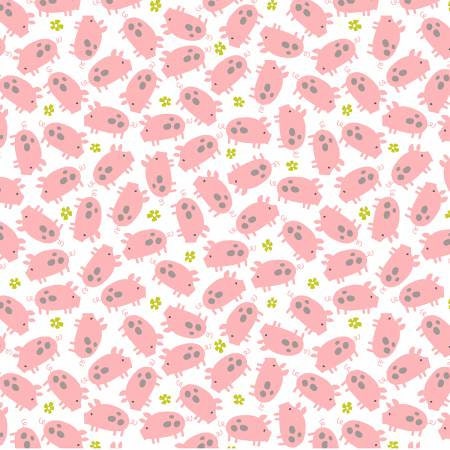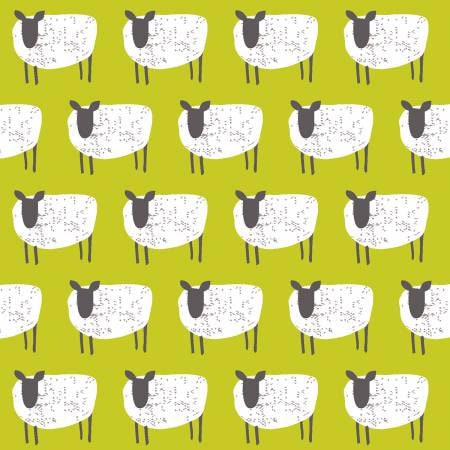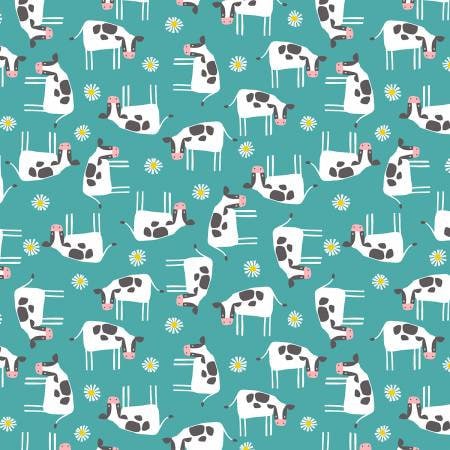 Adorable Wildflower Farm Group by Shannon Hays. Sweet white background with barn, farm animals and wildflowers is one piece in this great collection Also see Baa, Moo, Cluck Cluck, & Oink Oink words tossed on a brown background is a great coordinating fabric to the Story book panel.
Also available are pink pigs,, turquoise cows, lime sheep, storybook panel and an all over farm print stripe.
You will love this grouping for any fun baby's room or even playroom. This panel makes a great learning tool for toddlers and infants will love the cute animal pictures!